Feeder House Silencer Kit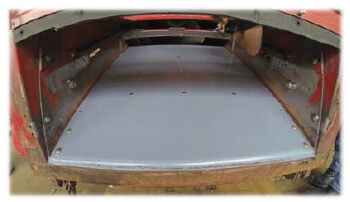 Reduce Feeder House Noise and Improve Crop Flow!
– Throat Liner: Poly Last™ floor improves feeding of crop and reduces noise created by metal on metal contact.
– Drum Guards: Soft plastic, rubber-like material covers the metal drum in the chain area. Saves the chain from excessive wear on the drum and reduces noise.
– Rails: Poly LastTM covers for existing metal rails. Helps prevent clattering of metal on metal as the bars on the feeder house chain hit the rails.
Reduces wear on rails and bars. Reduces Noise.
– Top Sprocket Stripper Plates: Replaces metal stripper plates with Poly Last™. Prevents chain wear normally associated with grooved metal plate and reduces metal to metal noise.