Corn Stalk Guides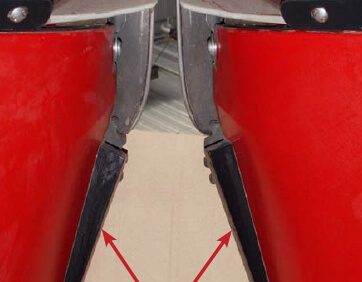 Do you want to put more corn from your field in your hopper?
An after-market product, the patented Corn Stalk Guide attaches to the header snout, guiding the stalks past the gathering chain and idler sprocket, removing the risk of shaking and throwing corn back into the field, allowing more valuable corn to continue to enter the corn head.
Great for twin row heads. Attaches easily with included self-tapping screws. Made of UHMW for a durable, long lasting addition.
Showing 1–12 of 25 results