Hay Poly Pickup Bands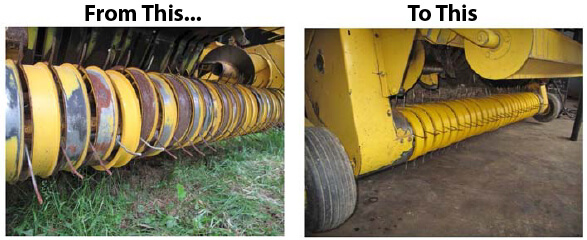 Get better performance from your baler with Poly Tech.
Designed to replace OEM metal bands, our poly pickup bands offer longer life and are impact resistance. Available in a variety of sizes to perfectly fit virtually any major manufacturing balers, they offer an affordable upgrade that you'll appreciate with every bale.
The ½ in. thick bands have a 1/4-in. support ring on the inside to strengthen and maintain shape. Longer bolts (included) are required to attach the poly bands.
Showing 1–12 of 37 results